The Future is Now...er...2008 for Ole Miss

Biggest transfer eva? The #6 rated High school quarterback of the 2006 class plans on spending the next four years in Oxford. Of course he'll sit out next season while Brent Shaeffa tries to salvage his dignity.

That leaves Snead three years (2008-2010) to run the Big O's O.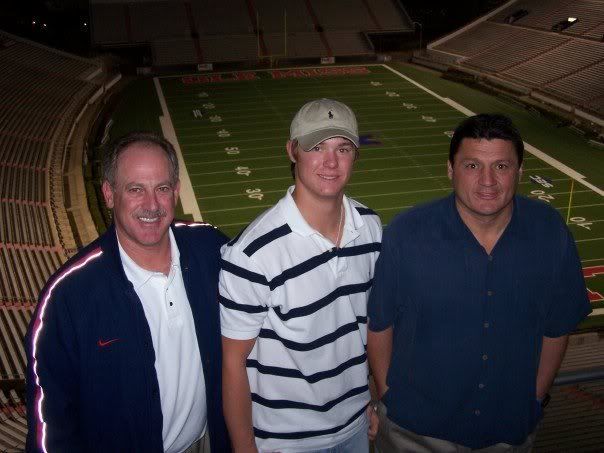 Werner, Snead and The Orgeron share a laugh and a smile

The Snead Profile

The Grainy High School Video


"I think Brent Shaeffer and Jevan Snead need to swap names"

- Drake and Zeke Morning Show (Memphis)