My short and sweet photo essay of gameday at the capstone. What an untapped cornicopia of Bama-Fan-of-the-Week awesomeness...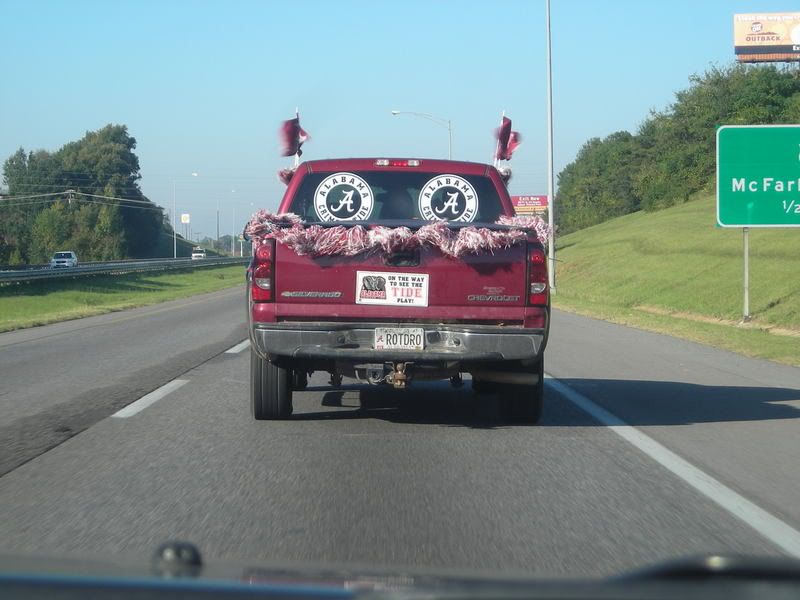 this guys fanhood is bigger than yours





I guess "RTRMFER" was already taken.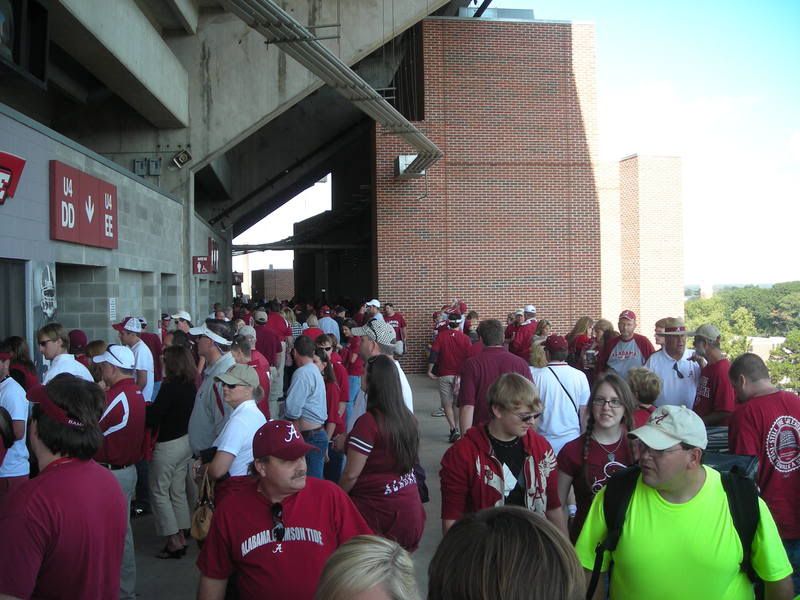 we had the pleasure of joining the proletariat in the upper deck





After a trip to Tuscaloosa, creating "smack shirts" is my new life goal. Apparently there's is a huge market for these things. They're like big, sweaty pseudo-offensive greeting cards, but without the wittiness and/or intentional comedy. Seems that one can say whatever dumb shit one wants, as long as it's bold and cap-locked, asshole. Why sit silently and be thought retarded when your tee shirt can remove all doubt?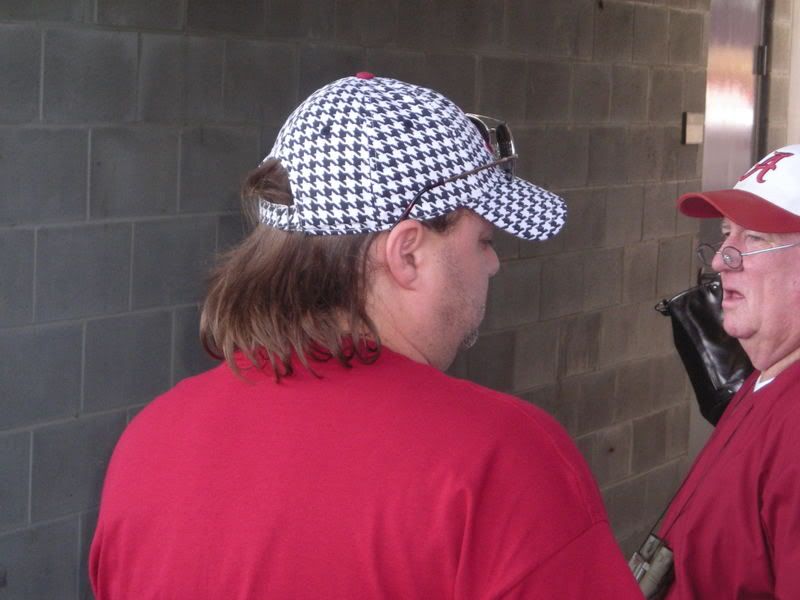 (why am I suddenly hearing the opening cords of "Gimmie Three Steps" in my head?) Hell effing yes! Keep on rockin' in the free world, brother. (looks like Kid Rock's portly brother actually) Not only is he sporting the most kickass baseball cap known to man, but he's got the Tuscaloosa waterfall to match. Major credit.





The view from my seats...seriously, I didn't even have to move, just turnaround. (Last row, endzone, baby...that's how we roll) Ah Tutwiler, the girls dorm with so many endearing nicknames. "13 Floors of... Totally Not Promiscuous Young Ladies."





Nothing says crimson stud like a camo team hat, a custom lanyard, a never-scared beard, complete with a pony tail holder.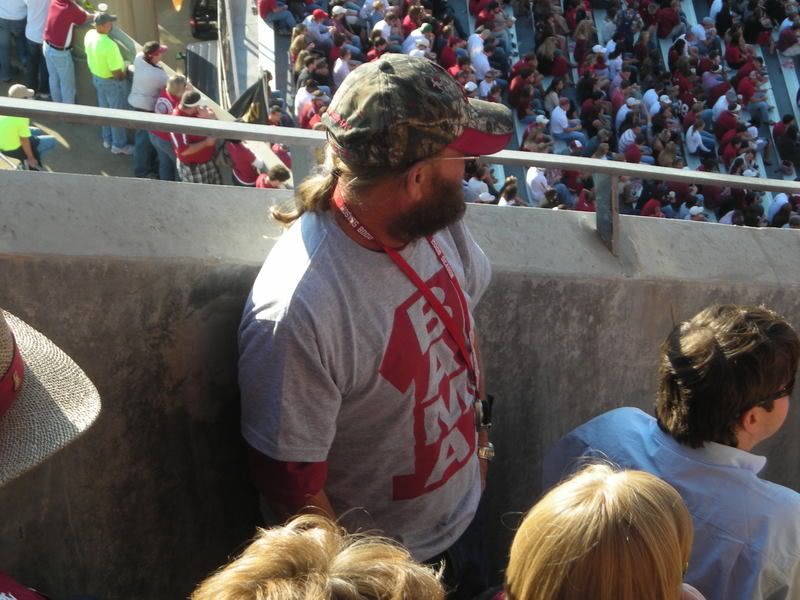 RTR indeed...would have given more credit if it said "2"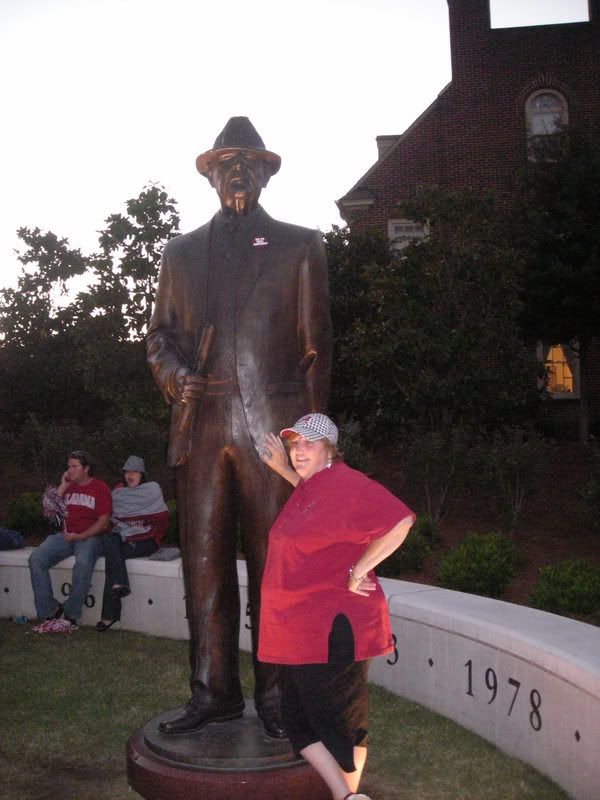 Bear would be so proud

Throughout this glorious Saturday, I realized a thing or two. Going to an Alabama game in Tuscaloosa is like having a party at your house and inviting your friends, plus every Stuckey's, Flying J, Waffle House and Hardee's employee between Bossier City and Valdosta. I'll leave you with this...



Nice tube socks [credit: Heath at AverageSouthernJoes] I love how these fine gentlemen say Ole Miss is the best team Bama's gonna face the rest of the season, then they call for a 24 point victory. "Nick Saban vs. God...who ya got?... Da Tahd."

[More Bama/Ole Miss Photo Coverage from Friends of the Program]